Our Roles and Current Vacancies
Our Roles
Our people make us who we are and here at NG Healthcare we have a variety of roles from Nurses and Carers to Maintenance, Catering, Domestic and Professional Support staff. Whether you're just setting foot on the career ladder, or have a wealth of experience in your chosen profession, we can provide opportunities wherever your skills and interests lie. Take a look at our roles and opportunities: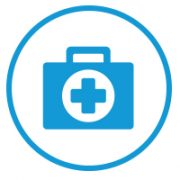 Nurses
Your chosen career path is to care and we are looking for nurses who can provide nursing just as it should be – providing care through a person centred approach in order to achieve the best outcomes and experience for our residents. We have specialised registered nurses from a variety of backgrounds ranging from general nursing, psychiatric care, learning disabilities and complex needs care managers to ensure that our specialist nursing care centre has the required specialisms to deal with the most challenging cases. We provide opportunities and enhanced benefits with excellent career progression and training.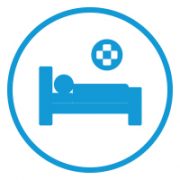 Carers
Life as a Carer is an immensely rewarding role. If you want to make a difference, have a calm, caring and emphatic manner then this may be just the role for you. You do not necessarily have to have had previous experience as a Carer, we are seeking people with the right values, qualities and behaviours in order to provide first class care to our residents. If you do not have any previous caring experience but would like to start your care career path we support our new Carers to gain a QCF Level 2 in Care. Similarly, if you are already a Care Assistant and are looking for a new challenge in a great place to work where you can be valued and develop your career then please contact us.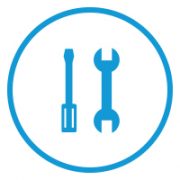 Maintenance
We have our own on-site Maintenance Team who ensure that all our buildings and rooms are fully maintained to a safe and exceptionally high standard. Our roles include Head of Maintenance and Assistant Maintenance Officers. These roles require people with previous maintenance and Health and Safety experience to ensure reactive and planned maintenance/projects are completed within H&S legislation and to a high quality.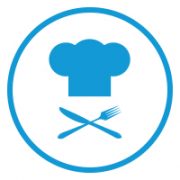 Catering
Here at NG Healthcare we have a dedicated in-house Catering Department which caters for a full variety of dietary needs to meet our residents requirements. We have an experienced Head Chef with a team of Chefs and Kitchen Assistants who are fully trained. Working as part of our Catering Team you will be integral to delivering our range of creative and tasty food and beverages. We provide support and in-house training in order to develop your catering career.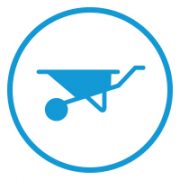 Domestic and Laundry
We are lucky enough to have our own onsite state of the art laundry and domestic services team. Our domestic and laundry assistants have a very important role to ensure that all site areas and linen are kept spotlessly clean and safe for residents, visitors and staff.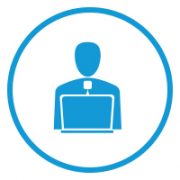 Professional Support Services
Behind the scenes we have professional support services which includes a variety of roles in Finance, Human Resources and Administration support. Whether you are starting out on your chosen career path or are a fully qualified business professional in your area of expertise, we provide excellent opportunities and development for people in these vital roles.
Ready to Join us? Take a look at our current vacancies:
Nurses RGN/RMN/RNLD – Full Time/Part Time/Days/Nights
Up to £18 per hour plus welcome bonus
Due to our continued growth we are currently recruiting to Nurse roles.  Upon joining us you will become part of a dedicated team providing high quality care to our residents and you will also be welcomed  to NG Healthcare with a cash bonus.
You will take responsibility as a primary nurse for the residents within the centre unit by assisting developing and evaluating care.  The successful candidate will also act as a lead to a group of trained nurse support workers and care assistants.  You will carry out the specific professional duties of a trained nurse.  
You will be fully qualified with a current valid NMC Pin and possess excellent written and verbal communications skills.
Care Assistants – Full Time/Part Time/Days/Nights/Flexible
Up to £8.50 per hour dependent upon experience
Due to continued growth and the forthcoming opening of our brand new unit we are currently seeking Care Assistants.  If you want to make a difference, are you an empathic and compassionate person looking for a career in care then we have just the role for you!  We provide accommodation for people aged 17+ who require personal and nursing care, for people with dementia and mental health needs, people who require physical care and people who require complex nursing care.
We are currently experiencing a fantastic period of growth and have a number of Care Assistant vacancies.  We are looking for people with the right attitude and behaviours who want to work in a care environment.  You do not need to have previous experience as we offer a full training and induction package.  We care about our staff and know that you are at the forefront of our high quality services and in return offer a competitive salary package and fantastic benefits to our staff, for more information visit our rewards and benefits page!
CLICK HERE to apply for a vacancy or email your CV to HR@nghc.co.uk. For further information about any of our vacancies, please telephone 01782 645115.
If there are no vacancies to match your requirements, why not join our talent bank? Email your CV to HR@nghc.co.uk