Care for Adults with Neurological Conditions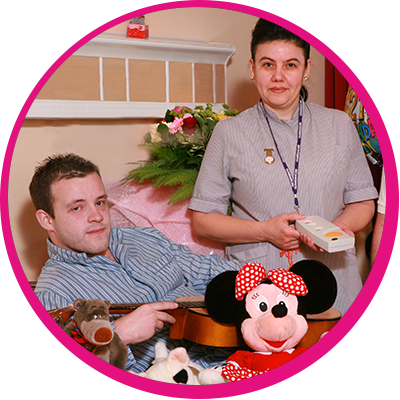 New House – Court Walk
Situated at ground floor level and providing care for residents with a wide range of neurological conditions such as Multiple Sclerosis, Motor Neurone Disease and other neurological disorders.
Care is planned and delivered in an individual way and where possible with the input of the resident. We know that sometimes that is not possible and we encourage family members to help us construct our Care Plans.
The unit is run by a dedicated Manager, who is supported by a Home Manager over our specialist care units. In addition, our team of specialist trained Nurses and health care support workers are joined by a range of external healthcare professionals to ensure the highest possible standards of care.
New House – Court View 
Situated at first floor level, with access to our internal landscaped court area, and providing care for residents with a wide range neurological conditions.
The residents may use one of the lounges to watch tv or perhaps find a quiet place to sit and watch the world go by.
The spacious bedrooms invite personalisation and every residents enjoys the privacy of an en-suite.
The lift allows access to the inner courtyard garden and residents can enjoy meals in our dining room where a range of fresh cooked food is served that should tempt any palate.
Our Minibus assists the residents to get around to medical appointments or perhaps just to go shopping.
In keeping with Court Walk our Manager, over our specialist nursing units, oversees the unit with the support of the Home Manager who leads the day to day team, working with our care support workers and external healthcare professionals.