Nursing and Dementia Care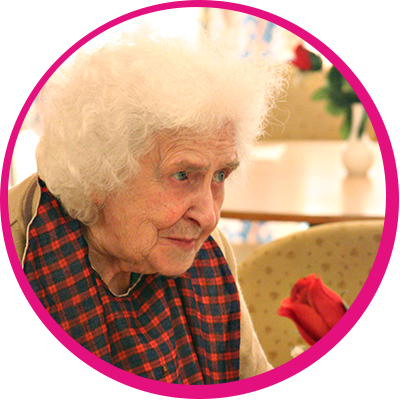 Selwyn View is our specialist dementia unit and is situated on the first floor of Selwyn House, with access to secure gardens and outside areas below, modern bedrooms offering en-suite facilities and personalised décor and furnishings. The unit has a dedicated Manager who works alongside our Home Manager and our team of care support workers, to deliver high quality and personalised care.
The residents on Selwyn View can enjoy our tv/activity lounge, the quiet lounge or the reminiscence room. There is a large bright dining room with a kitchenette which provides snacks and drinks day or night. Residents are encouraged to join in with meaningful activities which help maintain independence and enhance quality of life.
Care plans are personal and updated regularly with assistance and, where possible, with the help of residents and their families who may also be asked to contribute.
We are supported by a multitude of other healthcare professionals including our retained GP, chiropodist, dentist, social workers, the community psychiatric team and many more. Regular multi disciplinary team meetings take place to review the care provided.
Your family member may gain some comfort from participating in some of our planned entertainment events.